Richter's Group Visualisation Engineers produce class leading animations.
Behind the scenes at Richter, our Group Visualisation Engineers are producing show stopping animations for clients. As a group, we continue to produce class leading animations of our engineered schemes, all produced with our in-house teams. Thomas Mather leads the production of these works, based out of Richter's Huddersfield office. As a business dedicated to the provision of Technical Services for Major Building and Civil Engineering Contractors, much of what we do includes construction sequencing and methods to achieve project programmes and milestones.
These animations show exactly how work sequences are to be undertaken, and can be used in toolbox talks, to compliment Method Statements and to visually demonstrate to third party stakeholders exactly what works will be involved.
Here is an example of our output, the East Cliff Viaduct project in Dover which demonstrate what Richter provides as part of our engineering output to all existing and future clients.
East Cliff Viaduct was originally constructed in 1976 and connects the A2 from the top of the White Cliffs of Dover, to the Eastern Docks roundabout, where it meets the A20. Following identification of deteriorating bearings across all six of the viaduct piers, Richter was contracted by VolkerLaser to design a temporary platform and temporary bearings to hold up sections of the deck whilst the permanent works bearings were replaced.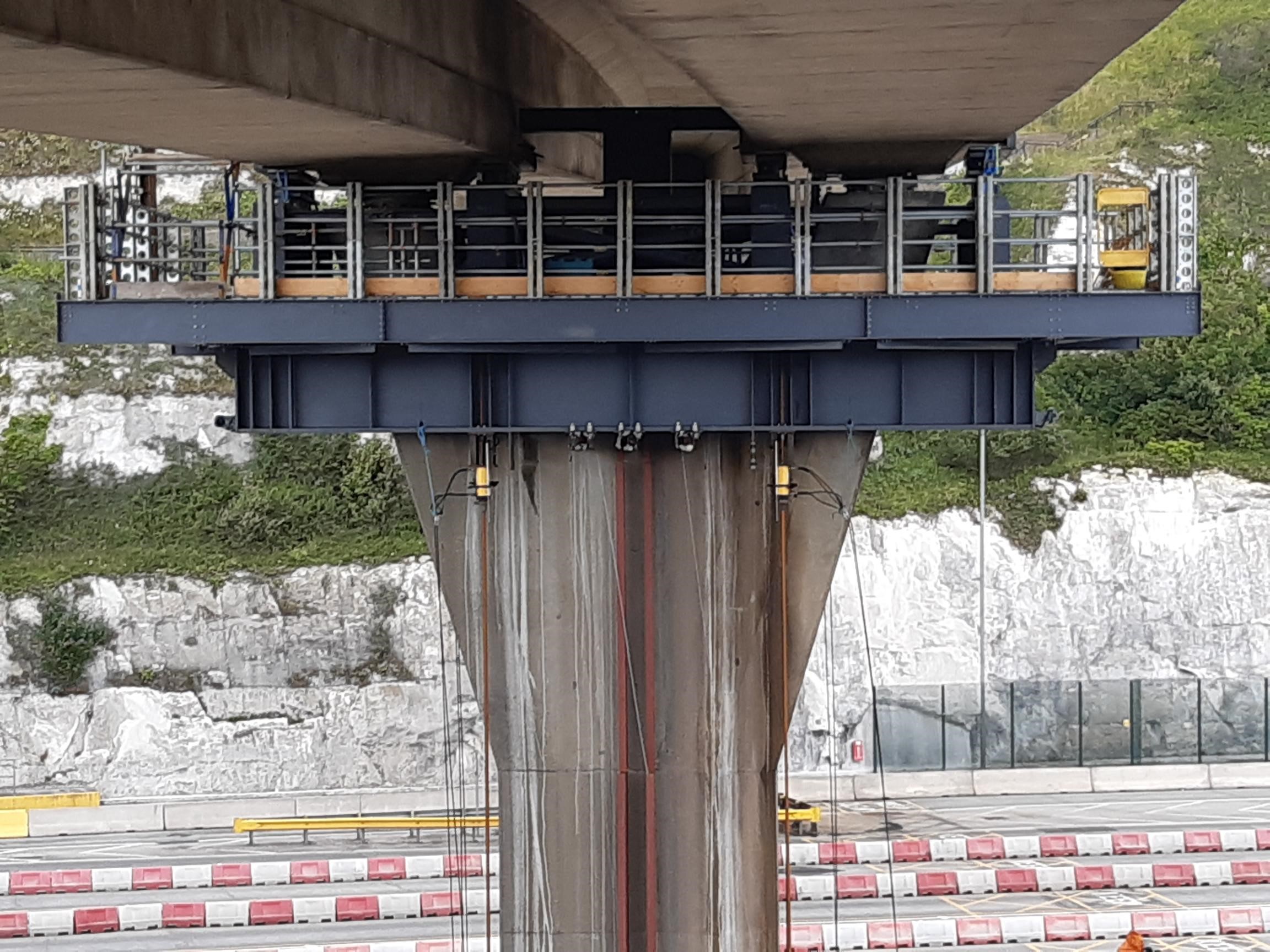 Click here to view the animation.
Richter continues to lead with the support it gives to it's clients by the production of such high quality output so to enable the communication of their delivery strategies visually. We are looking to drive our industry section forward by delivering more, and believe we are delivering more than just brave engineering solutions to projects, but are leading the way with which engineering designs are presented and communicated to those who are party to the successful delivery of construction projects, be it both technical and non-technical personnel.
We shall continue to post more impressive animations from our Visualisation Engineers on the more interesting schemes.