Overcoming Challenges and Pioneering Innovation
Published: 24/05/2023 13:22
In January 2023, the Volkerrail Story JV contractors and Richter engineers completed a project part of the Hope Valley Railway Upgrade. This stage of the project involved the installation of a new footbridge over the Manchester/ Sheffield railway line running through the Hope Valley and the surrounding area. Richter was chosen for the job due to the remote site location and the challenging weather conditions, which required their expertise to come up with a solution that could work around these challenges.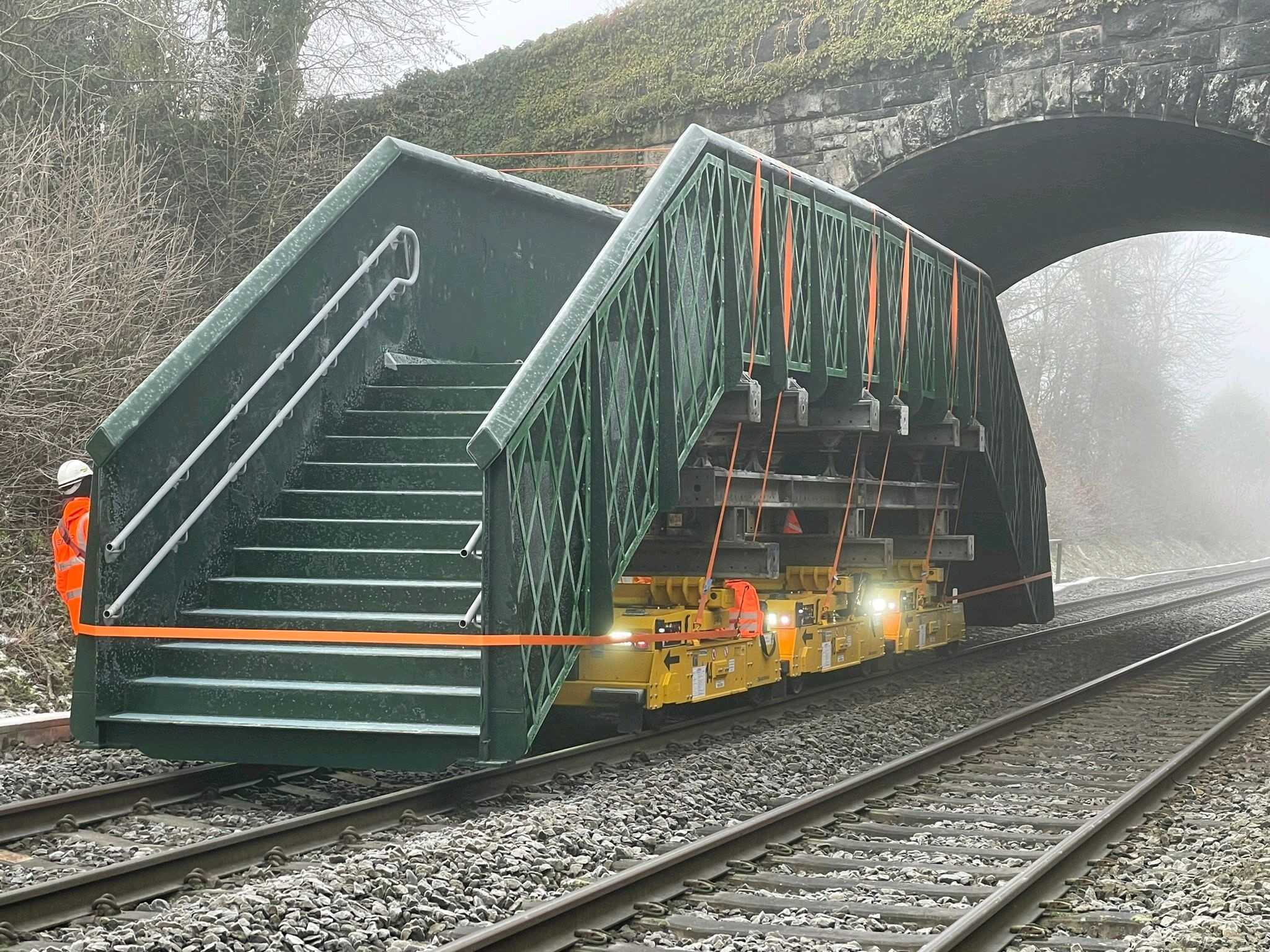 Transporting the footbridge to the site was a significant hurdle that required a lot of planning and coordination. The footbridge was constructed at an off-site location and needed to be transported to the remote work compound via a lorry. Once there, the footbridge was placed onto railway LEMs and transported three and a quarter miles down the track. However, the journey posed another challenge as there was a stone road over the track that left only a 70ml gap, which the bridge had to fit through without causing damage to either structure. A 55-tonne road-rail crane was essential for craning the footbridge on and off the LEMs, making the process very tight and tedious.
The entire process required extensive and accurate measuring to ensure that the footbridge could fit under the existing bridge. The Richter engineers had to use a lot of lateral thinking, as many general techniques were not possible due to the remoteness of the site and the difficulties with access. There was a lot of communication between the Richter engineers and the site team, including site visits and walking the route to determine the best techniques to use.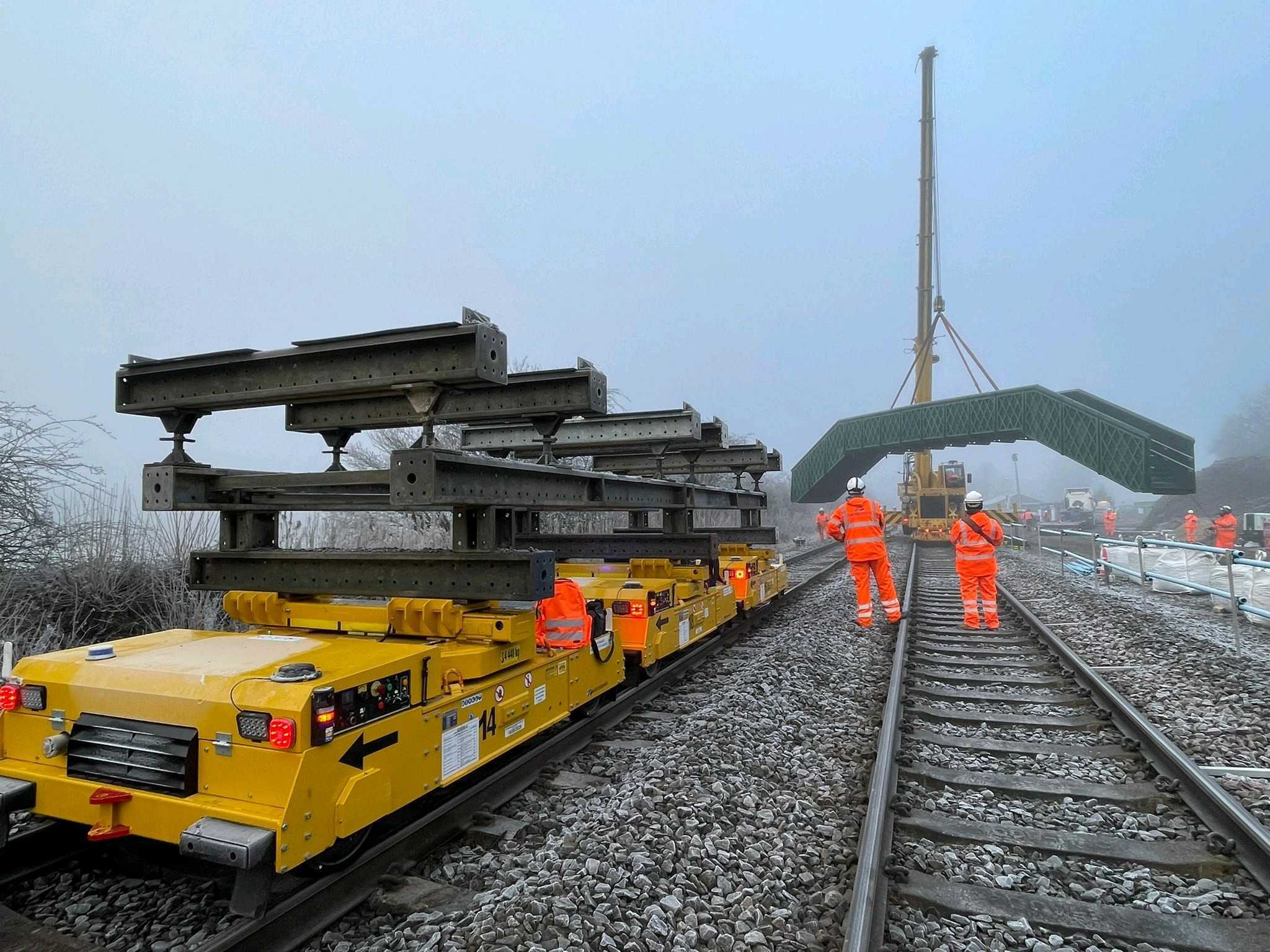 Richter engineers also took an innovative approach by using LEMs, which are usually only used for track installation, to transport the footbridge. This was the first time that a bridge had ever been transported using LEMs, and Richter is proud of this achievement. The project utilised reusable equipment, including timber crane mats, and all proprietary equipment was dismantled so that it could be used elsewhere on another site.

Overall, the successful completion of the footbridge installation project was a significant achievement for all involved, given the challenging site location, weather conditions, and access issues. The innovative approach taken by Richter engineers to use LEMs for transportation was a game-changer in the construction industry, which could open up new possibilities for future projects.