Dr Martin Preene is awarded the John Mitchell Medal.
Richter is very proud to announce, Dr Martin Preene CEng FICE CGeol FGS CSci CEnv C.WEM FCIWEM, Technical Director has been awarded the John Mitchell Medal by the Institution of Civil Engineers (ICE).
The John Mitchell Award is presented annually by the ICE, based on a nomination from the British Geotechnical Association (BGA), for significant contributions in the field of geotechnical engineering, and was instituted in memory of the late prominent geotechnical engineer, John Mitchell of Arup.
The award criteria states that it is intended to recognise individuals who, like John Mitchell, during their careers via incremental works have made significant contribution to geotechnical practice. The Award winner receives the medal at the ICE Awards Ceremony, and then gives the John Mitchell Lecture at a BGA Evening meeting the January following the year of the award.
Martin Preene joined the Richter Group in August 2021 with 35 years' experience as a dewatering specialist and groundwater engineer, bringing his extensive knowledge in the management, control, and exploitation of groundwater.
When we spoke to him, Martin said he was taken aback to be presented with this prestigious award,
"I was honoured and humbled to find out I had been awarded the John Mitchell Medal, and I am looking forward to sharing my knowledge at the lecture in January".
The award citation states, "Martin is widely acknowledged as an expert in the field of groundwater control, having worked in more than 40 countries. He has authored more than 70 technical papers, as well as CIRIA Report C750 Groundwater Control – Design and Practice and recently published the 3rd edition of the textbook Groundwater Lowering in Construction: A Practical Guide to Dewatering".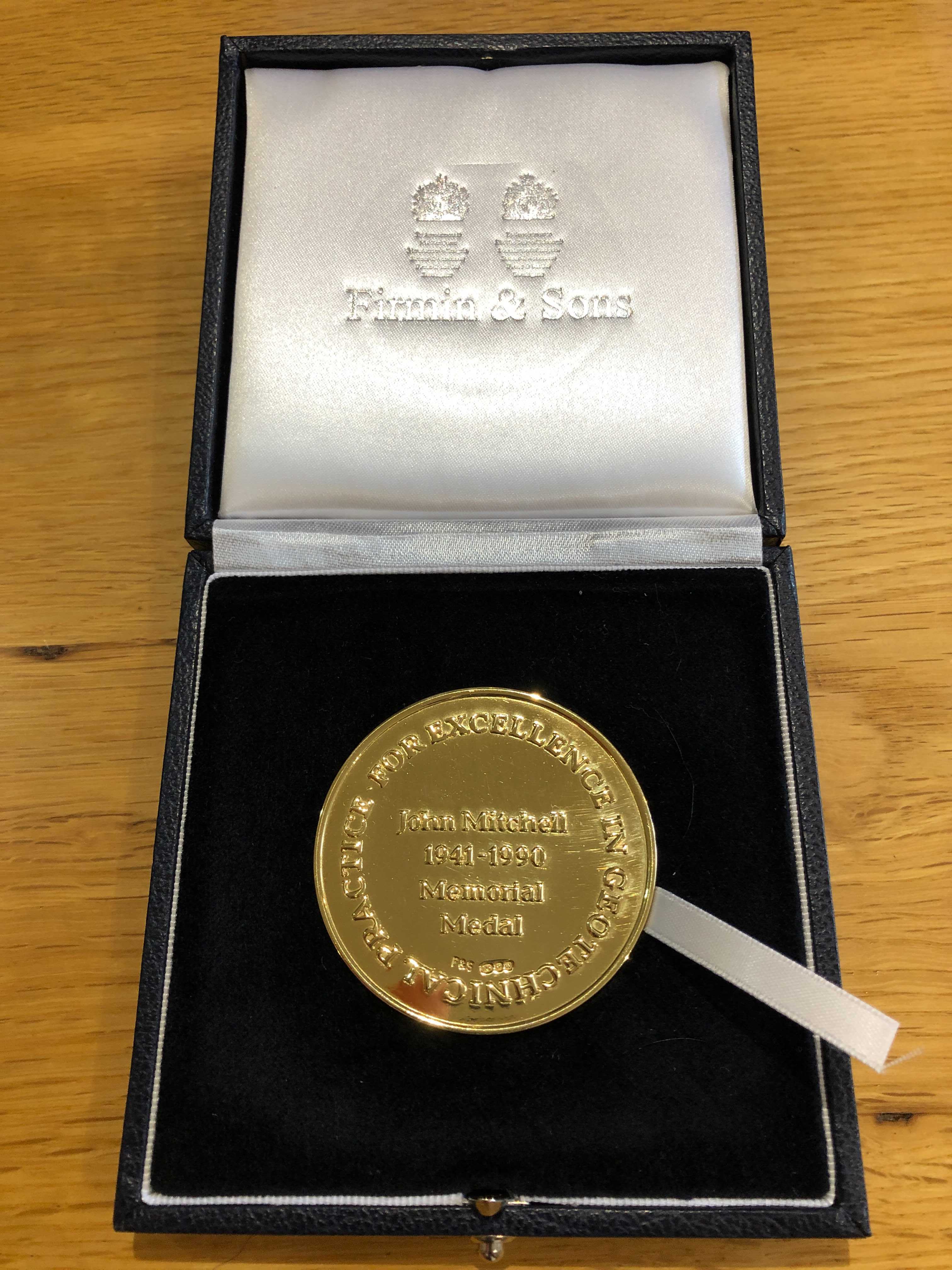 Martin, pictured here receiving his award from the then, ICE President, Rachel Skinner, is very well known in the geotechnical industry and is a past Chair of the British Geotechnical Association (BGA) and is active on several industry bodies. During his career he has worked for contractors and consultants on civil engineering, mining, oil & gas and infrastructure projects worldwide. He is also a UK Registered Ground Engineering Advisor, Chartered Engineer, Chartered Geologist, Chartered Water and Environmental Manager and Chartered Environmentalist.
Colin Harwood, Director of Richter is delighted to see Martin being recognised by the ICE, not just for his contribution to the civil engineering community, but for being influential in the delivery of major projects.

"Martin's knowledge and capability has had a significant impact during the early stages of many projects, enabling infrastructure schemes to progress through to completion, thus providing long term benefits to society. Future schemes Martin is involved in include the dewatering of deep shafts and excavations for HS2, whereby he will support in the same manner that he always has."
Martin will be delivering the John Mitchell Lecture at the ICE in London in January 2022. Watch this space for more details on the event coming soon.