Ferodo Bridge.
Ferodo bridge provides a vital rail link between Wembley Central and the London rail network. Due to the nature of its use, the bridge is subject to very high loads which must always be supported to ensure the flow of traffic is not affected.
Richter was contracted to deliver various temporary works designs to facilitate refurbishment works of the bridge. For the Contractor to undertake these critical works, Richter's engineers carried out a comprehensive analysis of the loads which required support.
The analysis was reinforced by a detailed design comprising of a heavy-duty propping system with an ultra-high strength to weight ratio. The system included grade S700 steel, which ensured the arrangement would support the >100te loads that were imposed from the bridge and rail traffic, with confidence.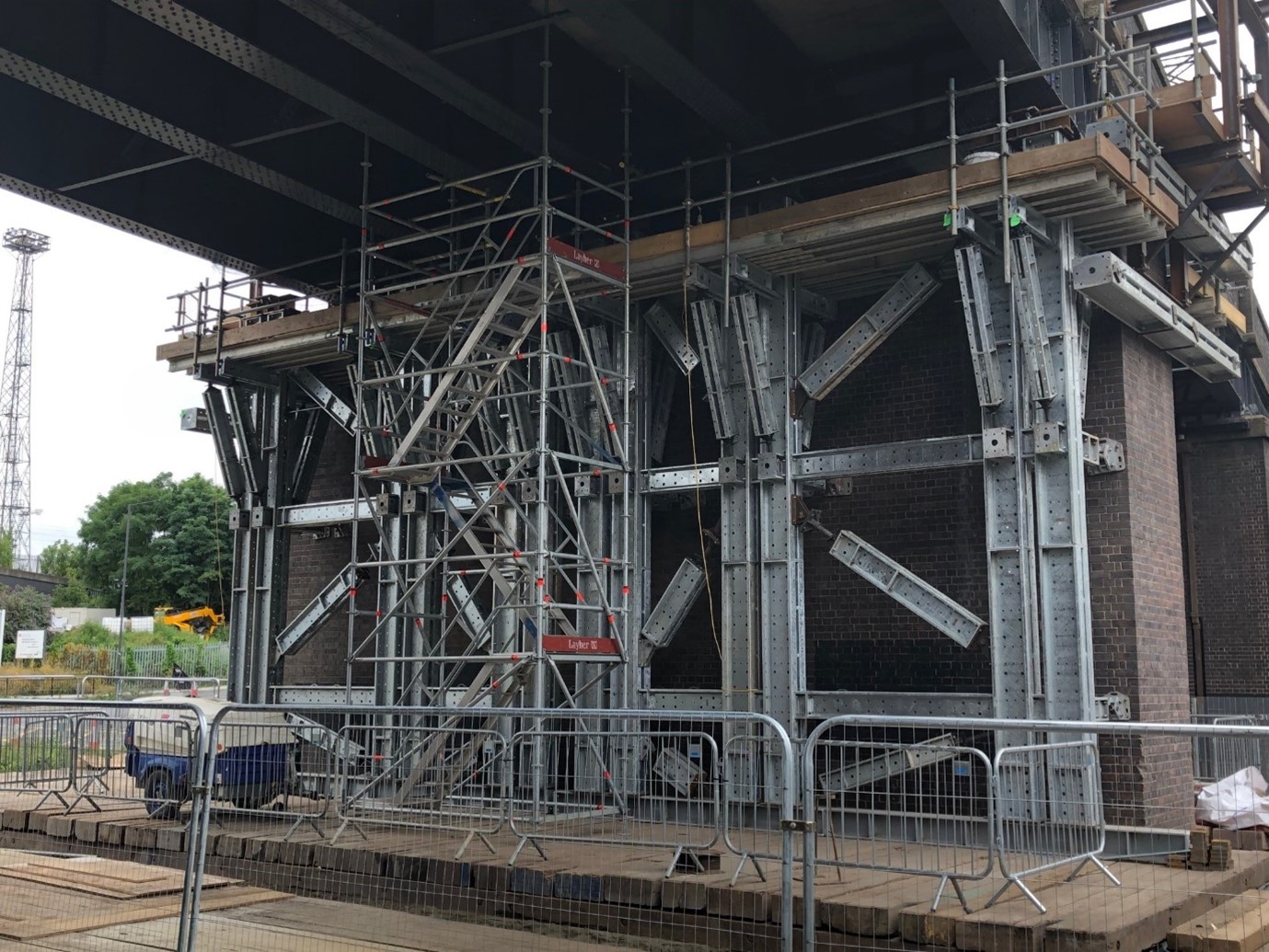 To verify the design, a full 3D finite element (FE) model of the propping structure was created to accurately determine the behaviour of the steelwork system under various combinations, thus ensuring all load cases and combinations were accounted for.

With practicality in mind, the propping system incorporated an access area to provide a robust and convenient working platform for the construction team to use during the bearing replacement.
Whilst this element of the design was progressing, a second team worked on additional access platforms to be installed at the abutments and piers. Winching attachments were incorporated to facilitate the removal and reinstallation of the bearings, which could then be lowered down to ground level through a hatch in the platform. The platforms were designed to fit around the propping frame, secured to the masonry walls to reduce the footprint of the temporary works.
Standard steel sections were used in the design of the frame for the client's convenience, optimised to provide sufficient capacity whilst reducing weight as far as possible for ease of installation. Again, 3D modelling was utilised to ensure that the frame components as designed, would fit together correctly when delivered to site.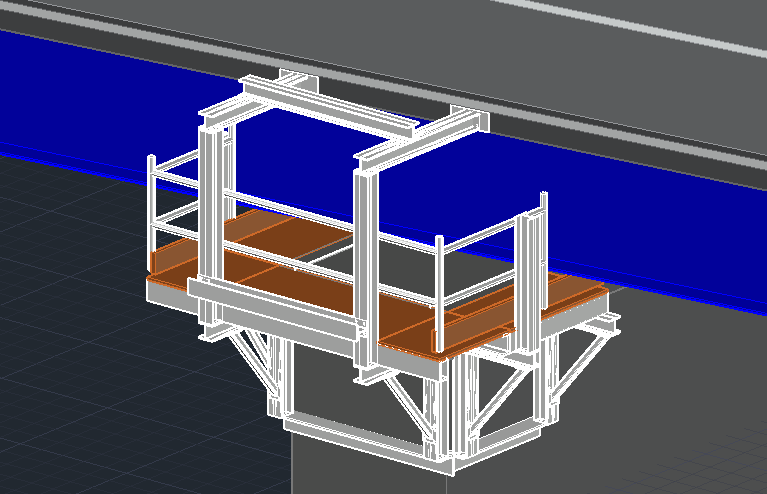 In addition, and to mitigate any damage to water pipes running along the parapet, Richter provided a design for an adjustable bracket to replace the existing ones, allowing the level to be corrected during jacking, and assessed the effects that minor changes in level would have on the pipes - thus ensuring the works could be completed in a timely manner without incurring damage.

When designing, Richter always ensures the end-solution is the most practical and cost-efficient option for the client. This preferred method of working is achieved through recognition of the importance of engaging with the supply chain partners.
Successful relationships, deliver successful projects.