Richter continues global expansion by opening an office in Sydney
Published: 21/07/2023 10:00
Richter is thrilled to announce the opening of its new office in Sydney, Australia. This strategic move demonstrates the company's commitment to providing exceptional engineering solutions and support to its growing client base beyond Europe, while capitalising on the wealth of engineering talent that Australia has to offer.
Australia is currently facing a construction boom as it has a strong focus on infrastructure development to support economic growth and meet the needs of its growing population. With its vibrant economy and thriving construction industry, Sydney stands out as a prime location for Richter's expansion.
The Sydney team will be able to offer services such as:
Integrated Design: Temporary Works, Permanent Works, Geotechnical Engineering
Design and Engineering Management
Digital Engineering
Field Engineering
Training and the Temporary Works Forum
The Sydney office, located at Level 5, 793-795 George Street, Sydney, NSW 2000, enables Richter to enter a new market and establish a strong presence in the region. With this strategic move, Richter aims to leverage its expertise in civil engineering and deliver innovative solutions tailored to the unique challenges and opportunities present in Australia.
Heading up the Sydney office as Managing Director is Dimitris Nikolopoulos, a highly driven senior executive who has held major roles in large organisations such as Laing O'Rourke, CIMIC Group, Lendlease and John Holland Group. His roles have seen him build high performing teams in Major Infrastructure, Buildings and Energy sectors, and driving strategy across Engineering with Technical Engineering, Digital Engineering, Construction and Design Management functions.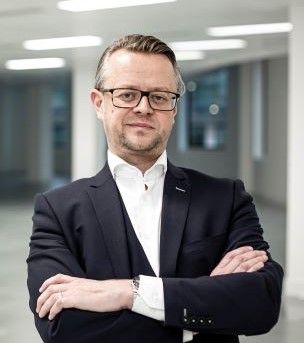 Roger Tice, Group Managing Director, said; "With the opening of the Australian Office, we are looking to establish new engineering teams to work with all our current engineering design offices and to champion the success of this new region.

With this strategic move, we aim to leverage the immense potential of the Australian market and collaborate with local partners to shape the future of infrastructure development. Our team is excited to bring Richter's expertise and innovative solutions to Australia, contributing to the nation's growth and sustainability."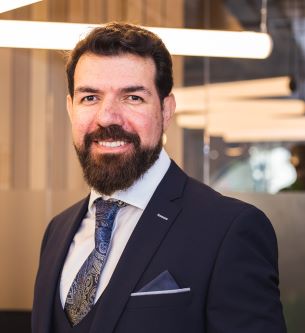 Abouzar Jahanshahi, Managing Director of Richter, said, "Australia presents immense potential for Richter's growth and diversification. We are delighted to establish a presence in Sydney, a city known for its dynamic engineering sector. In line with our philosophy to utilise and inspire the local talents in each of our company regions, our aim is to provide innovative solutions and exceed client expectations, contributing to the sustainable development of Australia's infrastructure."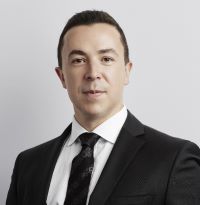 Dimitris Nikolopoulos, Managing Director of the new Sydney Office, added, "Richter is a powerhouse of technical expertise, that offers a unique capability in the market, a true one stop shop that differentiates the way you win work, and how you deliver projects."

Richter invites local businesses, community members, and engineering professionals to learn more about the company's services and solutions. To facilitate connections and raise awareness, Richter encourages interested parties to reach out to the Sydney office directly. For inquiries or to discuss potential collaborations, please call +61 290 576 492 or email australia@richter.global