Richter teams race for chosen charity.
Published: 10/09/2022 14:46 - Updated: 29/09/2022 - 16:43
What a day! Our teams from Richter had a fantastic time taking part in this years' Dragon Boat Race challenge for the Forget Me Not Children's Hospice (FMN).
We met everyone from Mick Dundee to the Bumble Bee Transformer! A huge effort was made by everyone who took part with some in fancy dress, others selling cakes and painting faces. It was all happening in the name of fundraising.
Whilst our main goal was to raise as much money as possible for the Hospice, the event proved to be a fantastic day out for our team along with family and friends, which gave us the opportunity to build on our already strong relationships.
Always perfect for team building, so much so, that we not only managed to pick up the bronze and silver medal, but also crossed the line with the best race time of the day. Well done team Richter!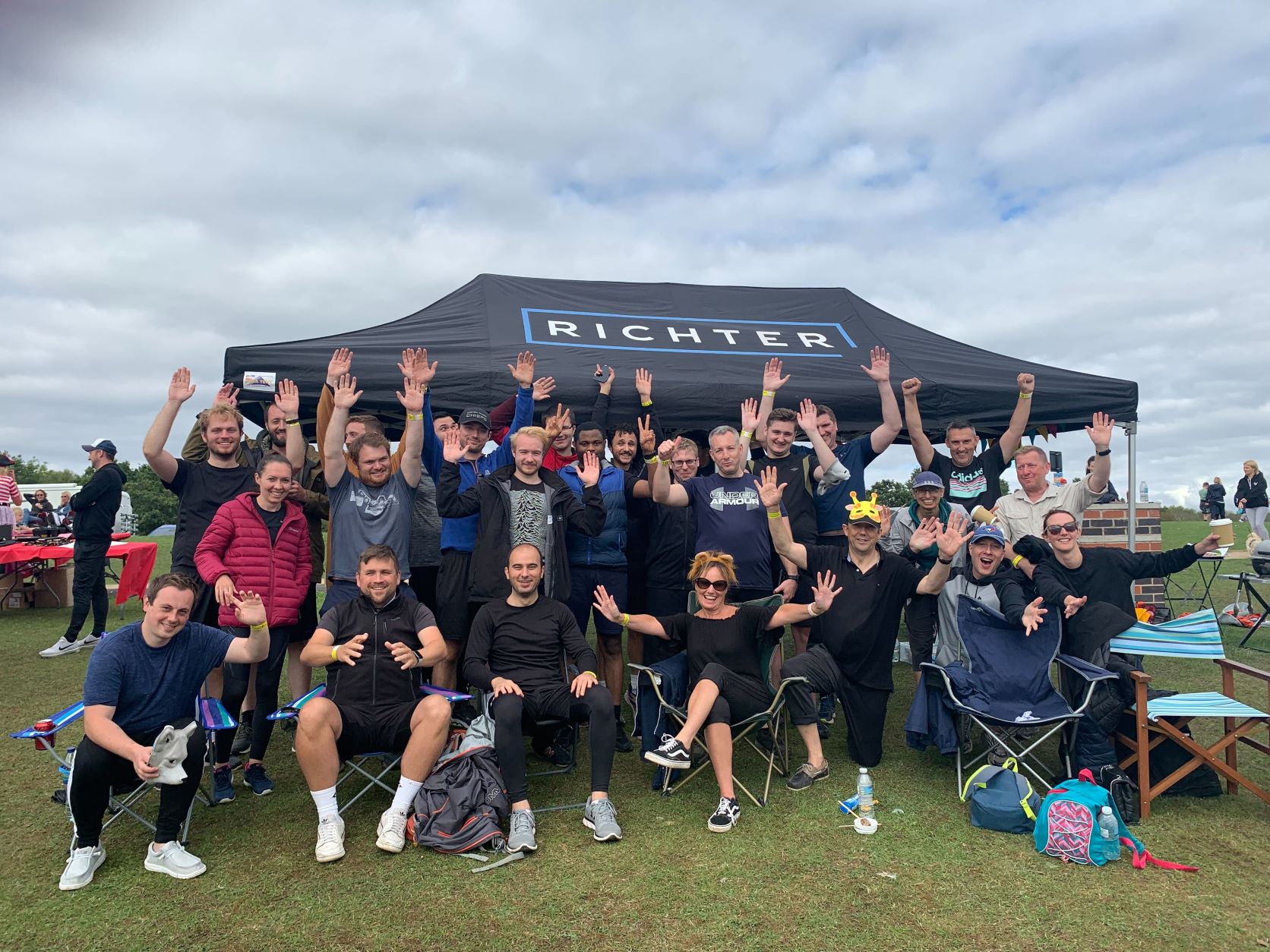 From everyone here, thankyou Charlie Roebuck and the team from the Hospice for organising such a brilliant event, we'll be back next year for sure!
There is still time to make a donation, just click here: https://lnkd.in/evHbibdC