Richter Supports Demolition and Rebuild of Leeds Regent Street Flyover.
Published: 27/05/2021 14:35 - Updated: 06/08/2021 - 14:58
First built in the late 1960s, Leeds Regent Street flyover carries the A64(M) inner ring road over the A61 - a key piece of infrastructure allowing over 70,000 to vehicles travel across the city rather than through it's center.
Prior to demolition, the existing flyover was made from reinforced concrete. Due to deterioration and in the interests of public safety, the structure was to be replaced with a steel and concrete bridge with the use of painted steel work, integrated lighting and public realm improvements thus creating a vibrant gateway structure with improved aesthetics.
Richter was contracted to carry out Category III check calculations for the demolition works including, assessment for the lifting of pre-stressed reinforcement concrete beams, through to checking the impact protection deck which was used to protect essential services beneath the bridge being demolished.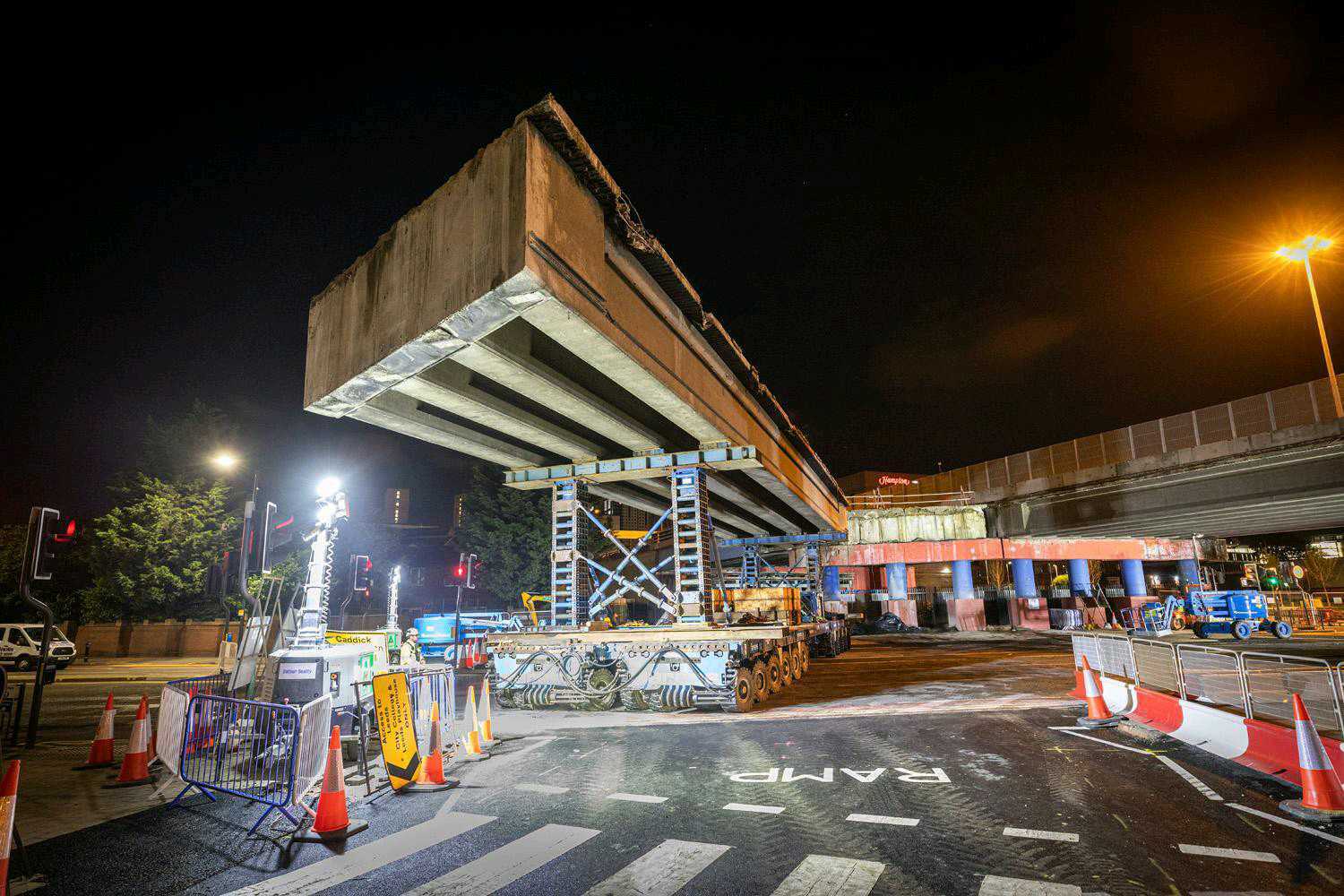 Like most schemes, Leeds Regent Street flyover came with challenges. Due to the location of a culvert running under the central span of the flyover and directly under the route of the Self-Propelled Modular Transporter (SPMT) which was used to remove the central span of the bridge, extensive analysis was carried out to ensure the historic masonry culvert was not overstressed and mitigating any risk of it collapsing.

As always, Richter was on call throughout the duration of the project to assist the site team with any technical queries.