Richter deliver reactive support on bridge replacement scheme.
Pheasants Drive underbridge is located on the Settle and Carlisle railway line, carrying a pair of rail lines over a minor access track. Due to substantial corrosion, the existing structure comprising steel troughs with timber waybeams, was due for replacement, retaining the original abutments with some alterations.
Richter worked alongside Story Contracting on the project to provide temporary works solutions, delivering reactive support through several iterations as the scheme progressed. The lines passed through a heavily forested area, due to restricted access it was desirable to dismantle the existing bridge by lifting it out as individual beams, using a heavy excavator based on the track below.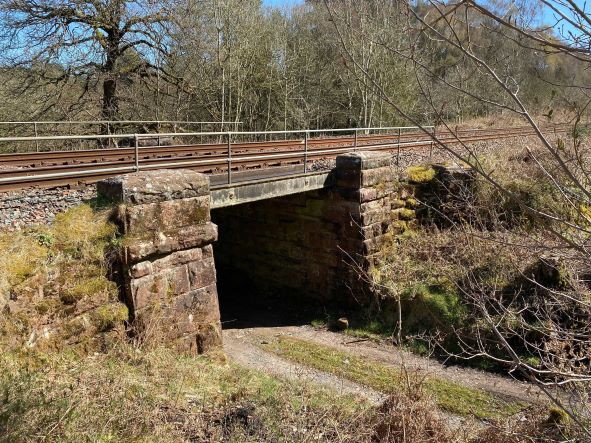 Above: Before image of Pheasants Drive bridge.
Richter estimated the loads that the excavator would need to support and carried out an assessment confirming that this method could be performed safely, advising on checks to ensure that the ground was competent to support the load. To support the bridge removal, an access ramp design was produced to allow pedestrians and vehicles to safely cross the rough ground to reach the lines.

Temporary support for the signalling cables was also designed in consultation with the client, providing a final design that would tie in with the scaffolding that was to be installed around the abutments, thus avoiding clashes and providing a solution that would not impede the refurbishment works.

Above: 3D project model of works carried out on the replacement of Phesants Drive bridge, produced by Richter's engineers.