Bicester Underbridge and Underpass Scheme.
As a contractor's engineering consultancy, it is often unknown how Richter gets introduced to a project and at what stage. For the Bicester Underbridge and Underpass scheme, our initial involvement was to carry out a Category 3 check for FJD Consulting. This was to demonstrate to Network Rail, a technical solution could be provided to support signalling and telecommunication cables, in advance of progressing with the detailed design.
When Story Contracting was awarded the contract for the delivery of the two structures, the schemes Project Manager approached our Huddersfield team for support with the technical approval process.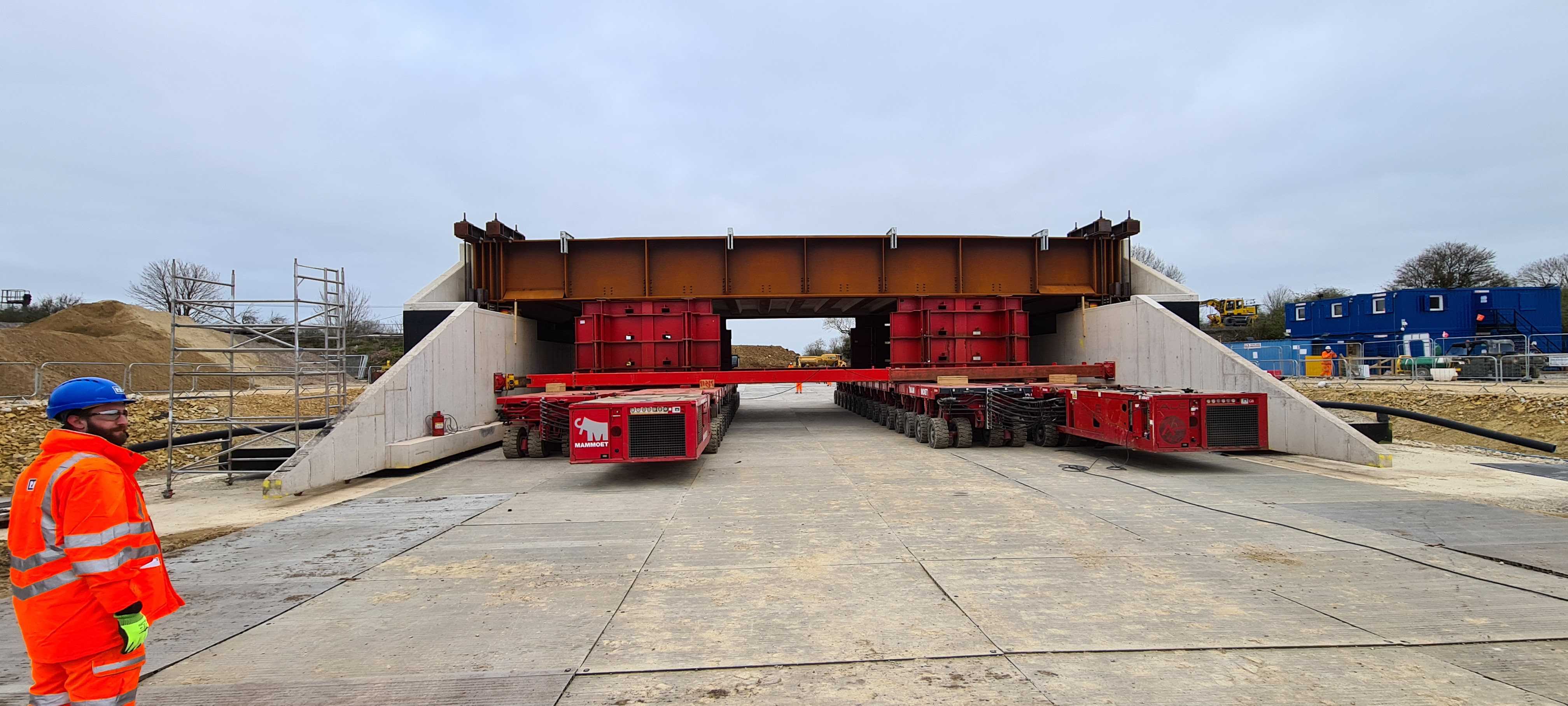 Richter successfully supported in the construction and installation of two major new bridges under the Chiltern railway mainline. The new structures consist of an underpass concrete portal frame with integrated wingwalls, along with an underbridge - a pair of concrete abutments with a composite through deck.

As part of a £12m investment into the infrastructure of North-West Bicester, the new structures will allow pedestrians, equestrians and cyclists to make the most of the new bridleway, whilst also allowing traffic to pass through smoothly. The aim is to help facilitate Oxfordshire County Council and New Homes England plan for regeneration to the surrounding area, boosting economy for years to come.
As temporary works design partner for Story Contracting, we developed and checked the majority of the temporary works on site. Both railway underbridges were installed on modular transporters, self-propelled trailers (SPT) and self-propelled modularised transporters (SPMT).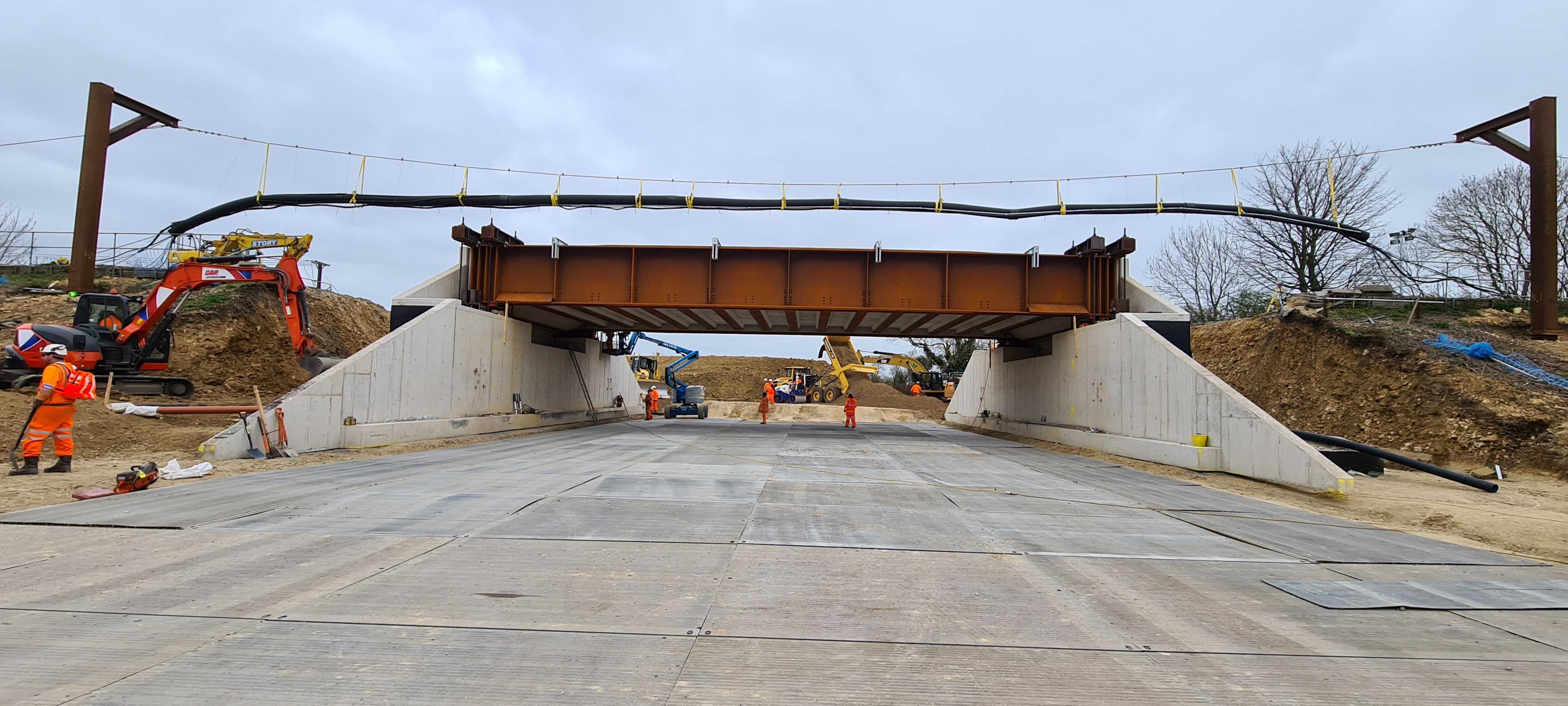 A series of bespoke fabricated temporary works restraints were achieved to install the bridges into final position. Prior to this, over 21,000 tonnes of earth were relocated in the allowed 100-hour possession. This required geotechnical assessments, site inspections and onsite supervision to help ensure the success of the project.

Regardless of tight time-scales, value engineered solutions were carried out to reduce installation time and meet programme deadlines. Through close collaboration with all parties and regular interdisciplinary meetings, the final solutions were achieved during the Easter bank holiday weekend.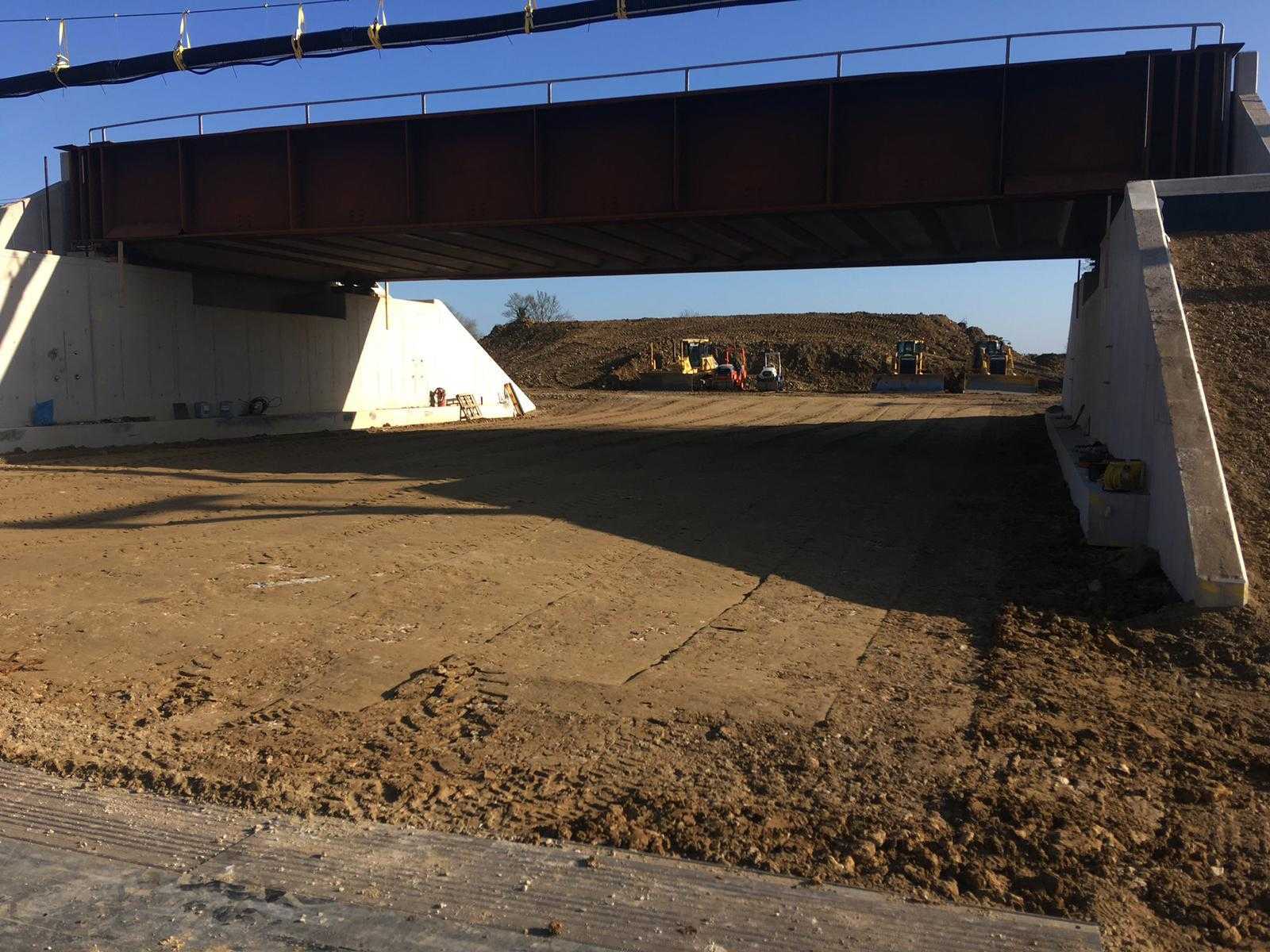 The benefit of supporting the Principal Contractor directly, is the ability to influence collaborative discussions and assist in the decision making of achieving favourable outcomes. Richter were able to incorporate expertise of specialist sub-contractors such as Hydra-capsule and introducing new proprietary equipment system MGF Unishore.
We are delighted to have supported Story Contracting in successfully installing the new underbridges, ensuring the operational railway could be re-opened following the blockade.
Watch this fantastic project take shape by clicking here.