Welcome Dr Martin Preene CEng FICE, Technical Director.
Published: 06/08/2021 09:51
Dr Martin Preene CEng FICE joins Richter as dewatering specialist and groundwater engineer.
We are delighted to announce, as of the 2nd August 2021, Preene Groundwater Consulting (PGC) has become part of the Richter Group. Dr Martin Preene CEng FICE has joined Richter with 35 years' experience as a dewatering specialist and groundwater engineer, bringing his extensive knowledge in the management, control and exploitation of groundwater.
Martin is well known in the geotechnical industry and is a past Chair of the British Geotechnical Association (BGA) and is active on several industry bodies. During his career he has worked for contractors and consultants on civil engineering, mining, oil & gas and infrastructure projects worldwide, including Europe, West Africa, Russia, North and South America, Central Asia, East Asia and the Middle East. He has expertise in the design and construction of groundwater control by pumping (such as wellpoints, deep wells, ejector wells, relief wells, etc), groundwater depressurisation and cut-off walls to exclude groundwater. Martin has worked on the design and construction of a wide range of engineering projects such as tunnels, basements, metro systems, power stations and dry docks for construction of oil production platforms, as well as open pit and underground mines.
Martin is also a UK Registered Ground Engineering Advisor, Chartered Engineer, Chartered Geologist, Chartered Water and Environmental Manager and Chartered Environmentalist. He has wide professional interests in hydrogeology and is the author of more than 70 papers, including a dewatering textbook (now in its 3rd edition) and several industry guidance documents on the investigation and control of groundwater.
Martin said, ''I am really excited that Preene Groundwater Consulting is joining the Richter Group. I think our expertise and practical experience in groundwater control will complement Richter's existing engineering skillset''.
Martin has joined the team as a Technical Director and will be our go to specialist groundwater engineer based from the Richter Huddersfield office. His knowledge and experience within the construction and mining industries will be passed onto our current technical teams, which in return will enhance the resourcing capacity of the Richter team in this specialised work sector.
Roger Tice CEng FICE, Group Managing Director comments, ''Richter has been involved with detailing groundwater schemes for a select number of clients, but until the acquisition of Preene Groundwater Consulting, we felt we could not deliver the same excellent client service as we do for other aspects of temporary works schemes. This is now all changed with this acquisition, as not only are we very much in the groundwater control market, but existing clients of Preene Groundwater Consulting will benefit from our core expertise of temporary works design and constructability issues''.
From everyone at Richter, welcome aboard Martin.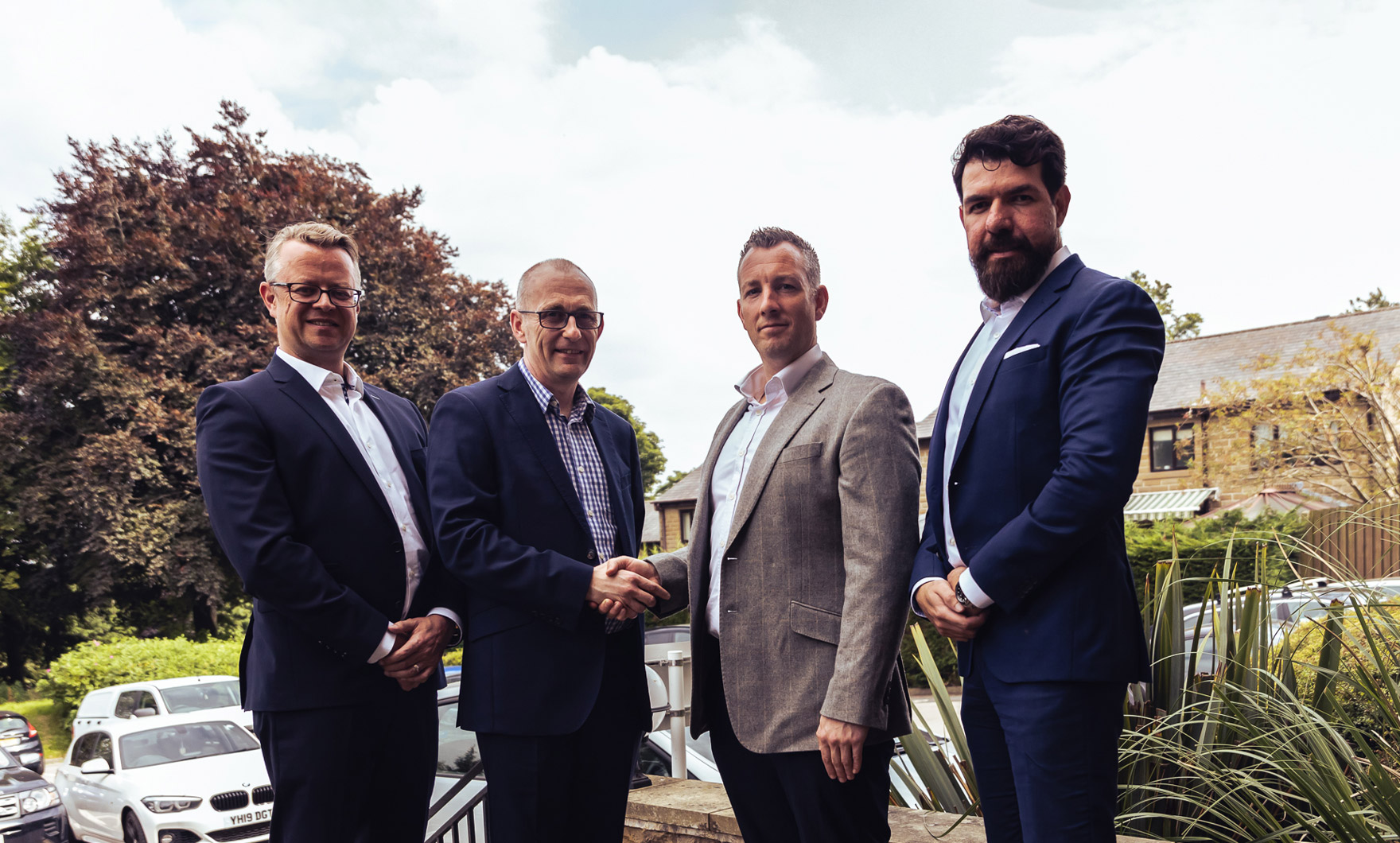 In order from the left - Roger Tice - Group Managing Director, Dr Martin Preene - Technical Director, Colin Harwood - Huddersfield Director and Abouzar Jahanshahi - Managing Director.