Students are asked, "what's your next step?".
Face to face career fairs are back up and running, and Richter is happy to be meeting the next generation of people hoping to join the industry. Our Design Engineers, Neil Mairsuria and Abhijeet Bhatnagar have recently been representing the company at a career fair hosted by Cornwallis Academy in Maidstone, Kent.
As a business, we have partnerships with a number of Universities and Colleges across the UK who we work with on a local level to offer apprenticeships, work experience, industrial placements, graduate opportunities and sponsorship of MSc degrees.

As part of our early years careers strategy we have selected universities to partner with each of our regional offices providing industrial placements, graduate opportunities and MSc sponsorship. By working with one university per regional office our aim is to provide opportunities to retain local talent in the community.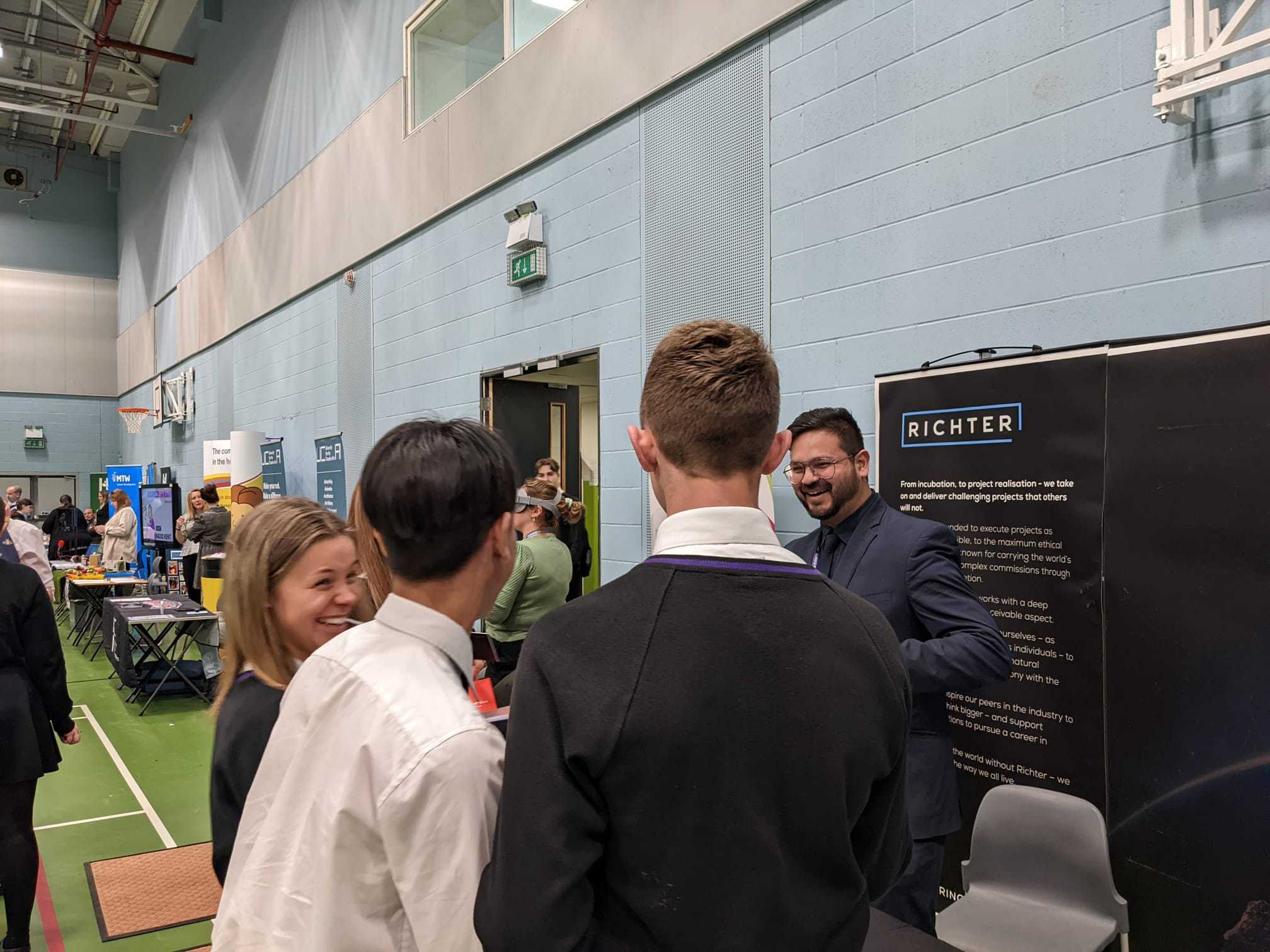 We believe a 12-month industrial placement is an integral part of a student's degree studies. By offering placements to students we are actively supporting them to gain practical experience that will not only enhance their studies but enable them to be able to move directly into responsible roles in employment. Each regional office recruits one student per academic year to gain valuable skills and the potential to be offered a graduate position upon completion of their studies along with funding their final academic year.

Abhijeet and Neil thoroughly enjoyed the day and told us about the students they met, "We spoke to many students from different year groups about civil and structural engineering and explained to them where Richter sits within the construction industry. Overall, we had a very good response from students who are progressing towards their senior years. They were keen to learn more about civil engineering and shown interest in opting for short-term summer internships. Hopefully, some of them may contact Richter in the near futures seeking summer placements, apprenticeships".
If you are interested in starting your journey with Richter, please head over to our career page HERE.