Richter attends event with Forget Me Not Platinum Partners.
The Forget Me Not Children's Hospice is very close to the hearts of Richter's team members, who have received support from those working in the Hospice during the toughest of times.
The Hospice supports children with life-shortening conditions and their families through its 'Hospice at Home' service and purpose-built building - Russell House, in Huddersfield. The Forget Me Not team also provides outstanding nursing care, hydrotherapy, creative therapy, days out, memory making, end of life care, bereavement support and counselling, and much more.
Colin Harwood, Director of Richter's Huddersfield office and his wife EJ who have a special relationship with the Hospice share their experience and appreciation for their support network:
"Forget Me Not became our second home. During gestational diagnosis, at the birth of our daughter Shalome, during her four years with us and in bereavement, the Hospice was/is our go to! Forget Me Not is for the whole family, and is forever. Our lives are do-able and even richer because of their irreplaceable part".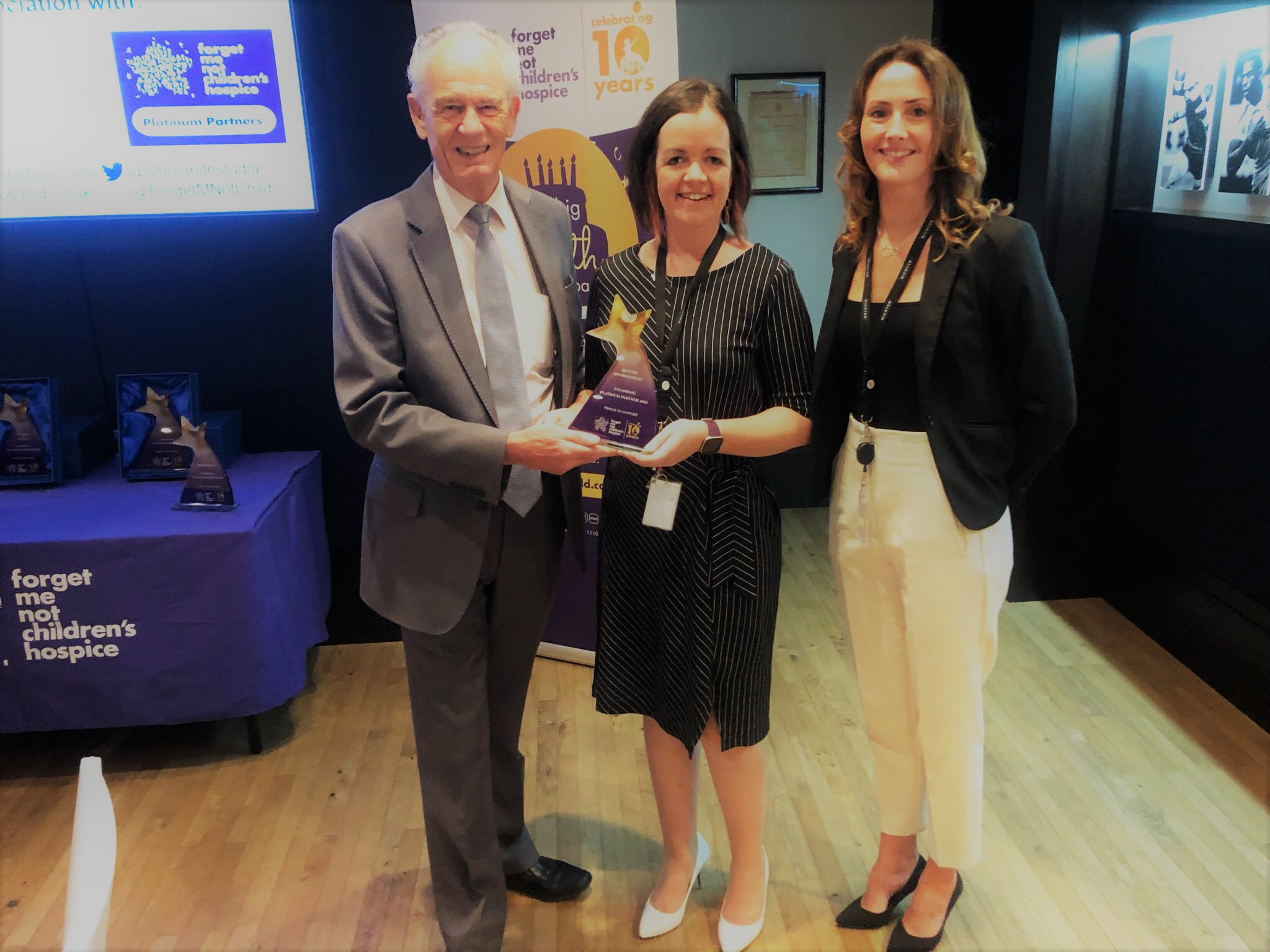 As a Platinum Partner, Richter has pledged to raise and donate money to the Hospice and awareness of all the great work carried out by the teams there. EJ and some of the team recently attended the Platinum Partners luncheon at John Smiths Stadium in Huddersfield, which was hosted by Businessman, Ken Davy.

Mr Davy, an entrepreneur, philanthropist, and current interim chairman of the Rugby Super League, was appointed president of the Platinum Partners consortium at the Forget Me Not Children's Hospice and is leading the development of the hospice corporate partner's initiative.
We would like to thank to Mr Davy for being a fantastic host, Luen Thompson - CEO Forget Me Not, Lou Addison - Corporate Partnerships Fundraiser Forget Me Not, the other Platinum Partners, and to the staff and Gareth Davies, Managing Director at The John Smith's Stadium for looking after us.
It was a lovely afternoon had by all, thank you.